Book Your FREE 1 on 1
Personal School Evaluation now.
Thank you so much for giving us a bit more information about your school. We've sent you the link to your first free seminar video and your free books will be in the mail within the next 24 hours.
Next, I'm very excited by the opportunity to schedule you with a personal school evaluation with national director Bob Dunne, with Grand Master Jeff Smith and, of course Grand Master Stephen Oliver. Our team has created incredible results for schools just like yours.
Also, if you'll give me a call right now at 720-256-0208 I will not only schedule a time for your first – very valuable – personal school evaluation.
Only If you call me within the next 60 minutes we'll also give you a the special  "Case Study" with the "Hidden Hacks" to grow your income while improving your life-style.
School Owner's at very similar levels and in similar location as you have told us  this free school evaluation was worth $50,000 – even $100,000 or more in improved results for their business.
1-720-256-0208 
Please call me now,
I'd like to share with you our brand new system that hundreds of martial arts school owners, just like you, are using to dramatically increase their enrollments and to multiply their personal income.
I'm excited to schedule you for your personal school evaluation – You'll walk away from this evaluation with 7 things you can do right now to increase enrollment and, we'll  reveal 5 mistakes that many martial arts school owners are making that are holding them back.
Give me a call at 1-720-256-0208 I will not only schedule a time for your first – very valuable – personal school evaluation I'll also send you an "Eye Opening" case study about how a school just like you doubled their personal income in 15 months while creating systems to improve their quality and life-style.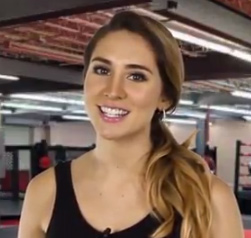 Jennifer,  Service Coordinator
Stephen Oliver's Martial Arts Wealth Mastery
Phone:   1-720-256-0208
P.S.  School owner's like yourself have told us that just these free school evaluations where worth $50,000 – even $100,000 in improved results for their schools.   That number again is 1-720-256-0208
A few benefits you'll gain from our personal evaluation and coaching session
with Grand Master's Jeff Smith and Stephen Oliver
What's working now for creating FLOODS of new students (drinking from a fire-hose photo)
How you stack up compared to the most profitable schools in North American on a key element:  "Life-Time" value of your students
How our stack up on the key of student retention – can you keep your students a lot longer?
A "Case-Study" of a school who started out Just Like You who's increased their income by double, triple, or more with "Fewer Headaches" easier "Systems" and better staff development processes.
By the way, Stephen Oliver typically charges $997 an hour for personal consulting – not only is this free – to you since you've qualified – but, guaranteed to show you at least 3 ways to add $100,000 or more to your revenue in the next 12 month's.